Hot Shots
In this blog series, we showcase companies and people outside our client network who deliver memorable experiences. They spark inspiration to raise the bar across the hospitality industry.
When you walk into Eric Spivack's brick-and-mortar incarnation of Alchemy Coffee anchored to Virginia Commonwealth University's The Depot on Richmond's Broad Street, you'll see just how well the shop complements the art space. Clean lines, industrial details and artists putting their work on display - but in this case, that work is on display by the cup.
The Lab by Alchemy Coffee is the new kid on the block and exactly what Richmond needs. What's impressive about this operation isn't the minimalist ambiance, but rather the consistency and quality of product combined with education shared from each team member.
Eric uses beans from Richmond's Blanchard's Coffee Company and Durham-based Counter Culture Coffee while Drew Thomasson of the Rogue Gentlemen bakes fresh pastries for the shop.
When you stop in, you'll often witness his team sharing info about the current roast offerings with curious customers. Eric takes the time to coach on the spot to continue elevating what's being served in his shop. All while maintaining an accessibility to those with limited coffee knowledge.
Behind Alchemy
Eric had one goal in mind when he opened the original Alchemy cart in 2012 – to raise the bar on coffee quality in Richmond.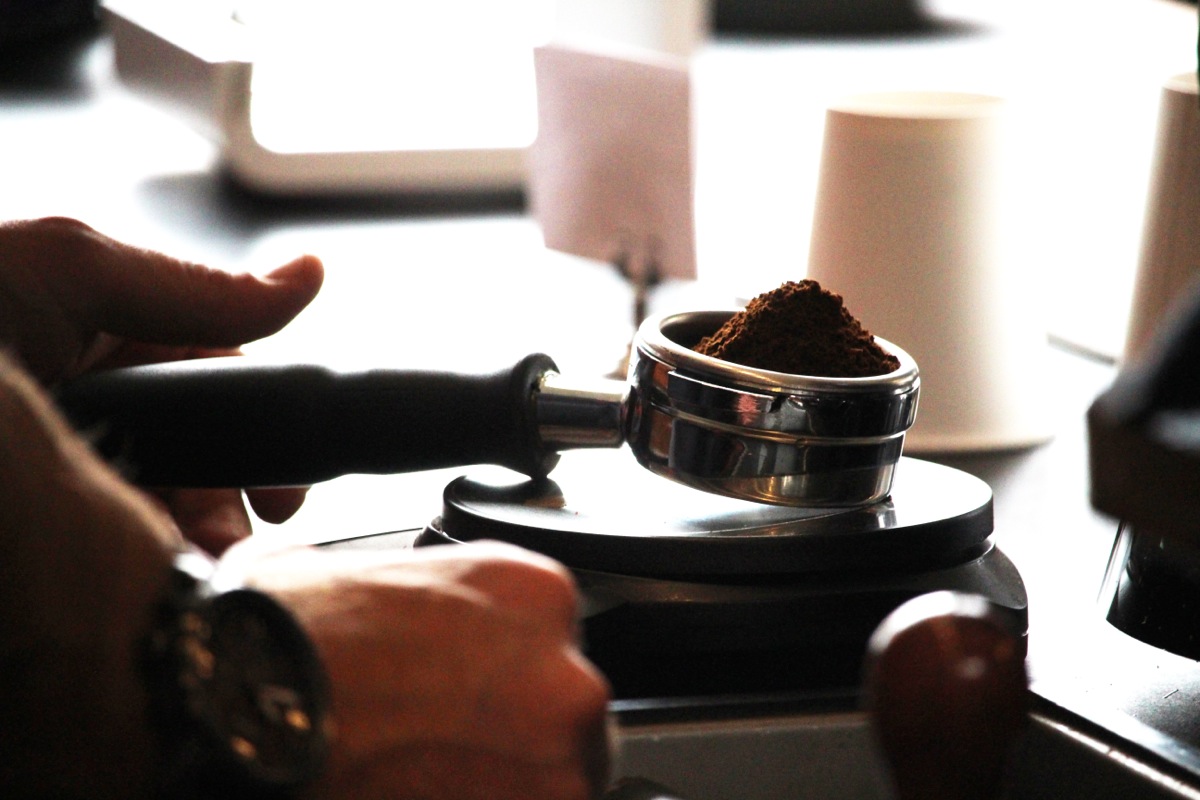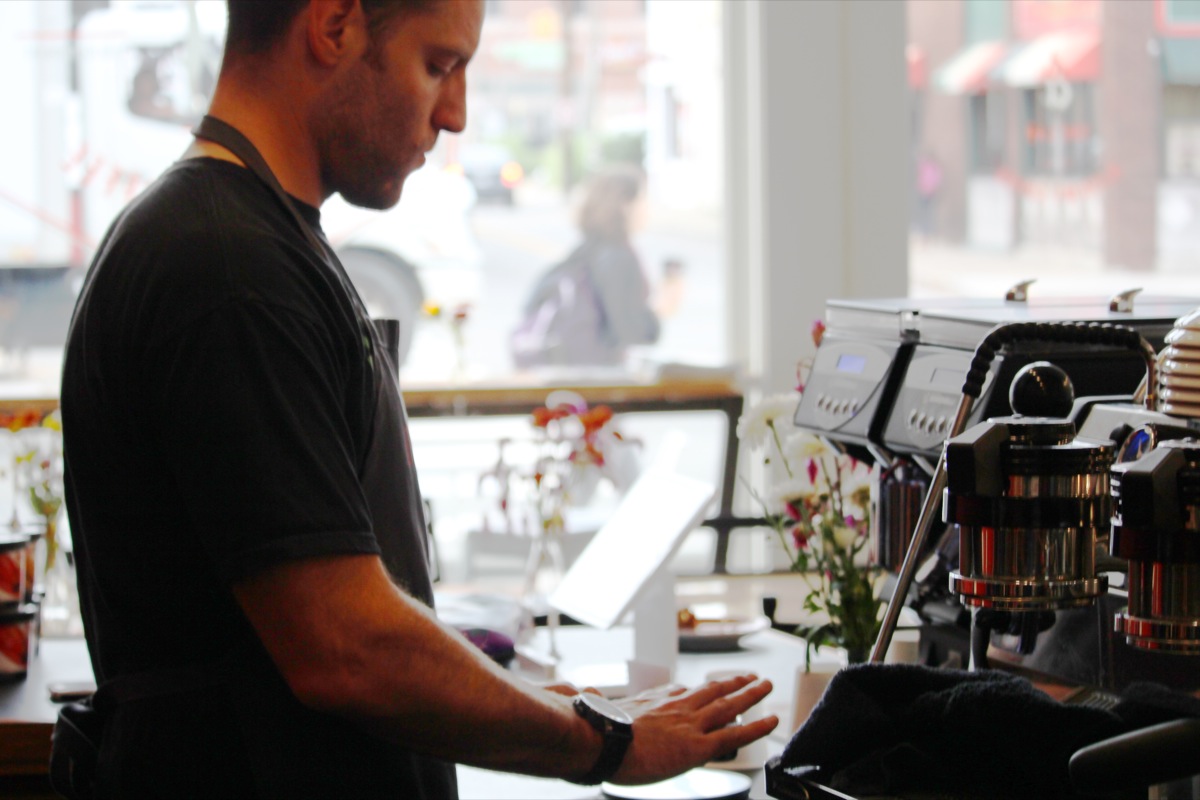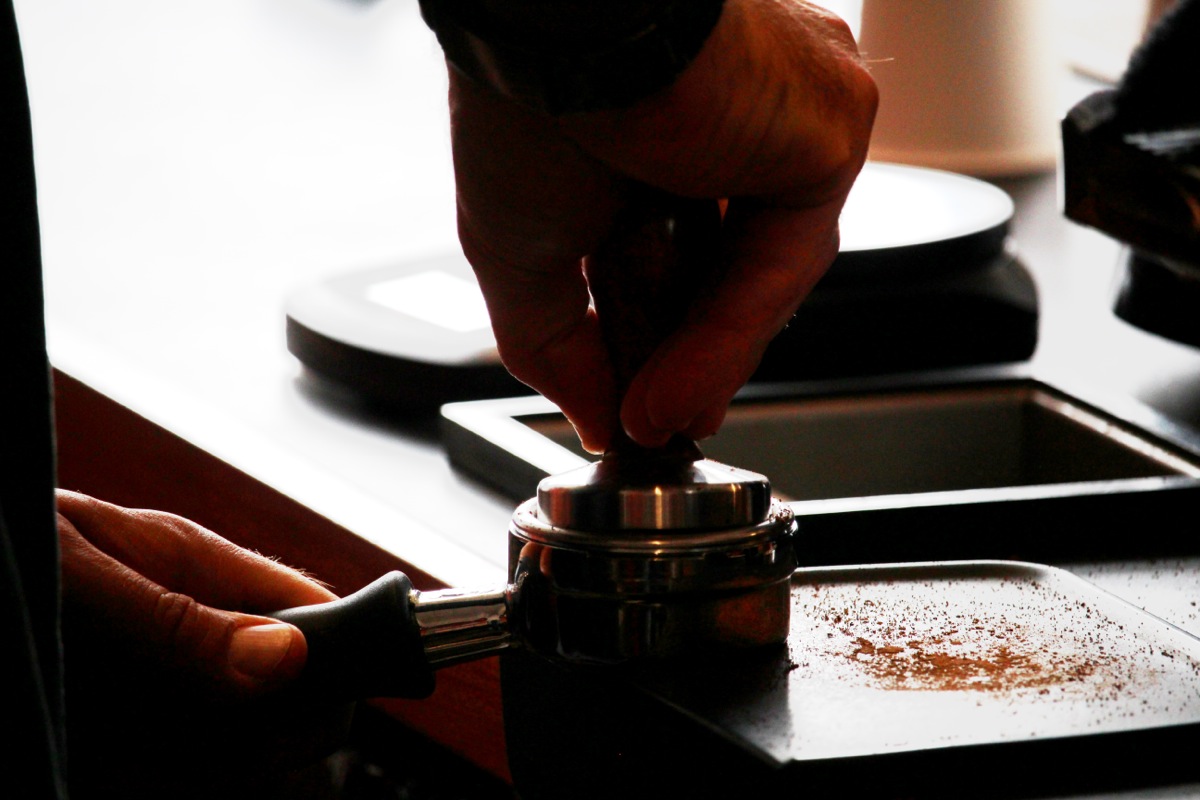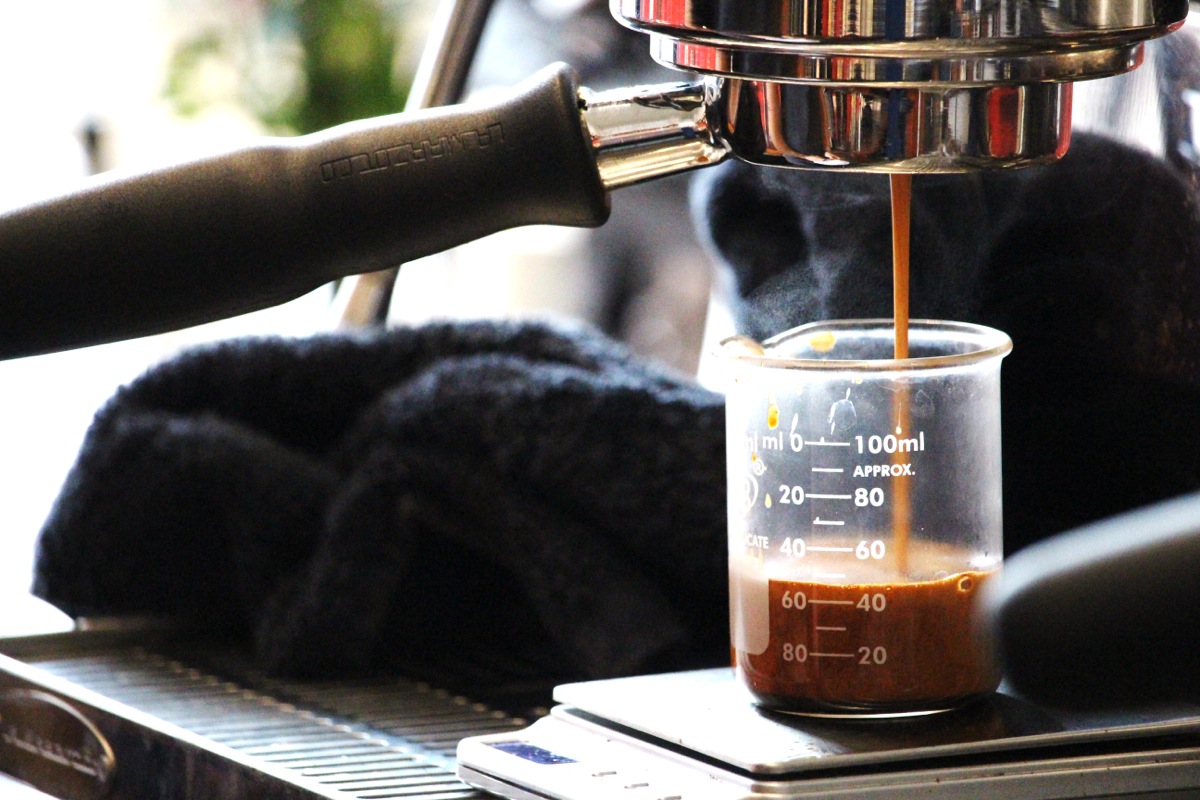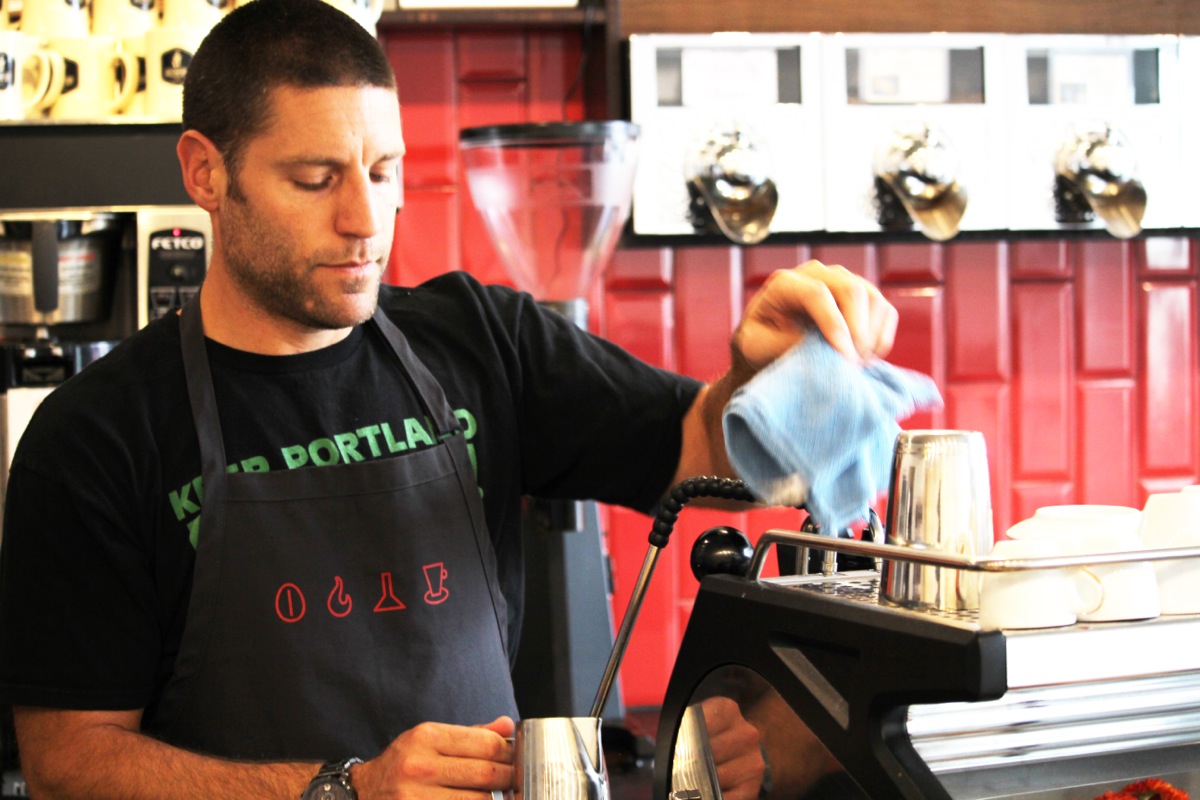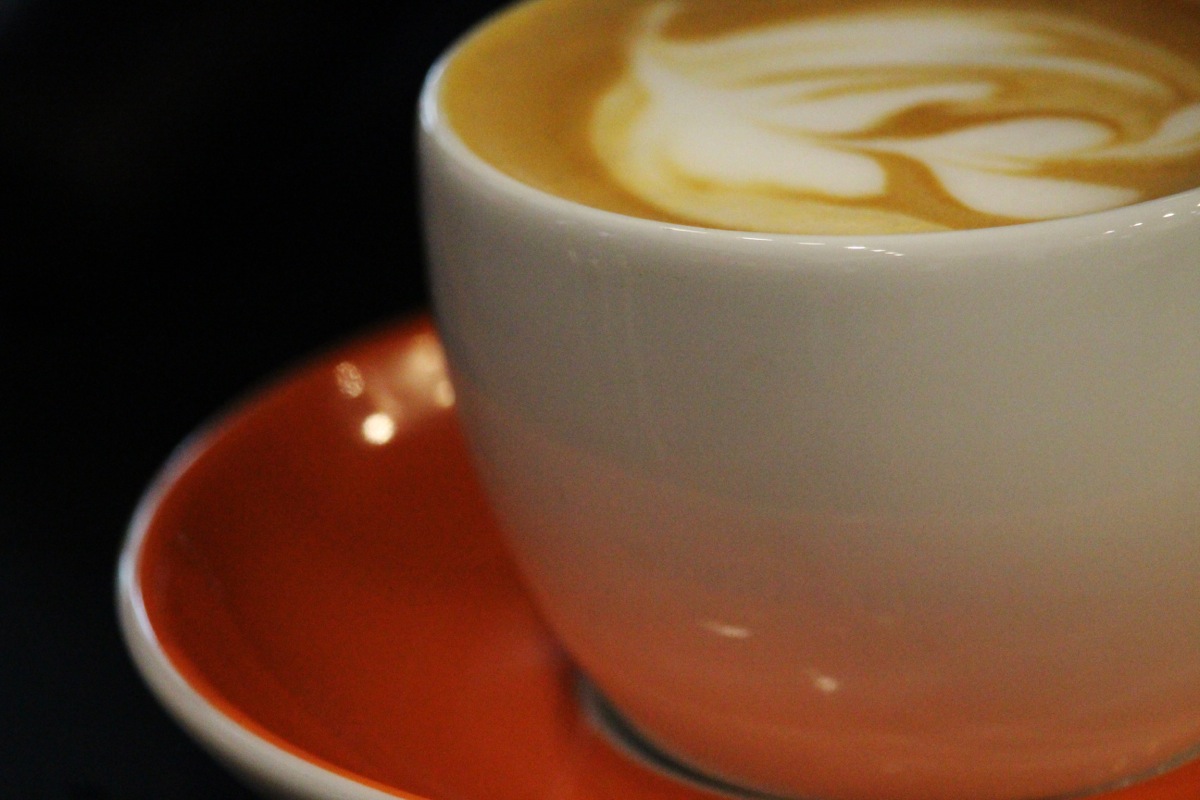 Eric's mobile coffee shop was modeled after sidewalk cafes in Portland and Seattle. With the success of his coffee cart, Eric transitioned to opening The Lab by Alchemy Coffee as a brick-and-mortar space in August.
"[The transition process] has been pretty straight forward," Eric said. "It's easier in a lot of ways because you aren't worried about the logistics of packing up and having to weigh 'do I want to add this to the operation?' because that means one more thing I have to load and package today and keep track of. Here, you know, we can add things that can make the consumer experience better but not have to worry about the packing logistics of it. So it's nice so we can keep adding stuff and not have that concern."
Raising the Bar on the Bean
Eric believes that knowing the basics of coffee are important because it ensures a better quality product.
"If I can make you better coffee at home, you aren't going to be able to tolerate coffee elsewhere," Eric said. "You know, maybe there were three shops that you used to go to but if you are doing better coffee than two of the ones you used to go to then you aren't going to pay premium for them to prepare coffee for you. Then you can be more intelligent in your spending. For example, instead of paying for preparation, you can now use that money to pay for better equipment at home or better beans."
When customers start to seek out better quality coffee, whether it be at home or out in a store, it can help raise the bar. Knowing what the customer wants give stores an edge because the higher the bar, the more likely a store is to succeed.
What's the Alchemy Experience?
According to Eric, customer service is about exceeding expectations and not taking customers for granted. Alchemy Coffee tries to stay true to the its values to distinguish itself from other stores.
"We don't serve decaf even though once in a blue moon, we get a request for it. So it's about doing fewer number of things well and maintaining that focus and understanding that you have to let the consumer make a choice after that. So does someone come here wanting the best they can get but potentially sacrificing the customization that they may have grown accustomed to in other shops? People have to understand that there is a reason why we do the way we do it … at the core of it, coffee isn't that complicated."
The Lab by Alchemy Coffee is located at 814 W. Broad St., Richmond, VA 23220 and at http://alchemycoffeerva.com.